What will your new roof cost?
This is Roofing Made Simple
Our Mission
Roofle's mission is to revolutionize the roofing industry. We call it the Rooflution.
Roofle is the result of thousands of hours planning, strategizing, designing, developing and implementing what we all believe is the fastest & simplest way to buy a roof.
Designed with YOU, the customer in mind we collected only the best roofing products on the market and coupled that with our revolutionary Roof Matcher and Quick Quote technology to make the process seamless from selection to ordering. And we handle everything else, from installation to warranty while keeping you in total communication and at total ease. We don't just plan to sell you a roof, we plan to exceed all of your expectations.
Roof Matcher
The tool we've developed to help you find the perfect roof for your home by answering a few questions.
Quick Quote
The tool which uses aerial mapping technology to measure your roof and in seconds.
Catalog
The largest selection of roofs to compare from trusted manufacturers.
What Makes Us Different
Online, end-to-end roofing solution
Choose your roof online. See your price. Roofle does the rest. This is the new way to get a new roof. This is roofing made simple.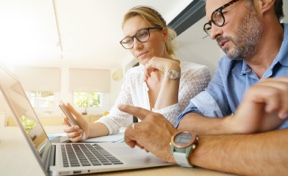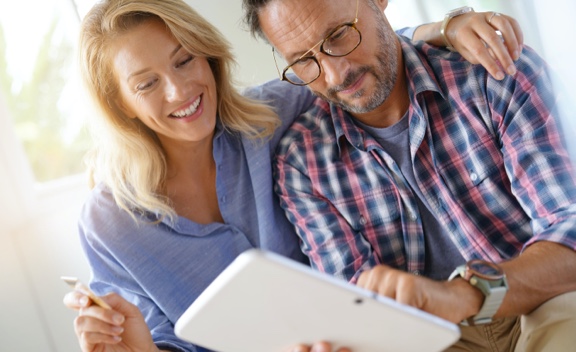 Time and trust
At Roofle, you're in control. You choose your roof on your time and purchase how you want. You are able to use Roofle on your computer, tablet or phone 24 hours a day. You also can order the roof you want for the price you need without the high pressure salesman (or 3) in your home. You can buy your roof as fast or slow as you want; we've had customers complete a purchase and schedule installation in as little as 15 minutes!
Online resource for roofing
Everything you need for your roof. All in one place. Thousands of roofs, free instant quotes, professionals, and payments. All online from the nation's best roofers.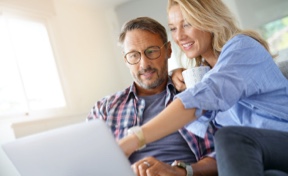 Our Core Values
Committed To Quality
A trusted contractor
We will only work with vetted trade partners. Trade partners are those subcontractor roofing crews who adhere to our installation processes and whose workmanship warranties align with ours.
Stand by our work
On all roofing projects, our workmanship warranty is good for two years following the roof installation completion. In most cases, a two-year workmanship warranty is twice as much as standard labor warranties.
We are product-neutral
With roofing products ranging from asphalt, tile, metal, wood, & synthetic shingles, Roofle is committed to creating & sharing non-biased content and information allowing consumers to make the best decision possible.
Always Innovative
Revolutionize the roofing industry
Roofle will continually seek ways to improve the roof replacement process from the initial sales process through the final inspection.
Emphasis on Technology
With advancements in technology in our industry year over year, Roofle will always seek ways to utilize technology to improve our software without compromising the project's integrity.
Data-Driven
Roofle will always seek to understand and listen to what our customers prefer. To us, that is the result of capturing and following our data.
Profoundly Simple
Ease of use
Roofle was created with the customer in mind. With decades of roofing experience and listening to customers, Roofle understands a demographic of consumers who consistently seek efficient solutions to traditional inconvenient processes. Roofle will always look for ways to simplify our service by introducing new and innovative ways to achieve that simplicity.
Resourceful
At Roofle, we believe that we wouldn't be able to call our solution simple if we didn't take the position of being a resource for our customers. That includes providing our customers with the information they need to make an informed decision even if that decision does not benefit Roofle.